Phonak
Phonak is one of the world's foremost hearing aid manufacturers. Over its 70 years, Phonak has been pursuing state-of-the-art hearing solutions for hearing loss sufferers. Phonak products are intended to significantly enhance the quality of life and lower the barriers that hold back those with hearing loss.
Phonak provides a wide variety of hearing aids that cater for all hearing loss needs and styles. Phonak's products are built to provide maximum comfort and a clean, high-quality sound, with many new models customized to your needs and preferences. It's latest models include the Marvel, an advanced hearing aid that can connect via Bluetooth to any smartphone. And more recently, Paradise, which has sensors and can respond to your voice.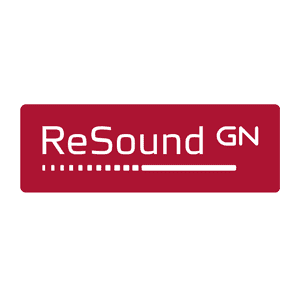 ReSound
Established in 1943, and currently based in Denmark, Europe, ReSound is a global company with products in more than 80 countries worldwide. It is regarded as one of the world's largest manufacturers of hearing aids.
ReSound is blessed with more than 147 years of audiology and audio experience, blazing a trail in the audiology field. Equipped with this experience and skill, ReSound has developed into a hearing aid engineering leader in over 80 countries worldwide. The company leverages this tradition in its cutting-edge listening devices.
The company has a pedigree of pioneering new technologies, including the first-ever hearing aid Made for Apple hearing aid that could handle stereo audio streaming. Their most recent ReSound ONE provides wearers with access to sophisticated natural sound.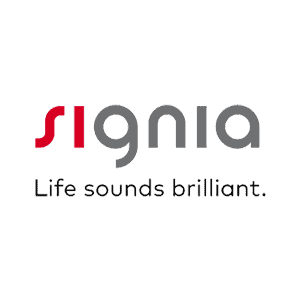 Signia
Many people know Siemens for its iconic electronic consumer goods, but it was one of the world's largest hearing aid divisions in its heyday. The umbrella group Sivantos recently acquired the company. Since the acquisition, Sivantos has changed the Siemens hearing aid brand to Signia.
Newly revamped, Signia began to launch the Binax and Primax collection of hearing aids to critical and commercial success. 
The firm has just launched a new device called the Xperience. It can connect to any phone via Bluetooth and is fitted with a rechargeable battery. It also boasts Signia 's proprietary 'Own Voice Processing' for a much more natural own voice experience.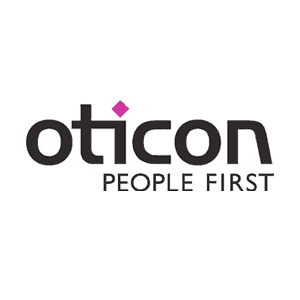 Oticon
Oticon was founded in 1904 and is considered one of the industry's most successful firms. Located in Denmark outside Copenhagen, they are the second-largest manufacturer of hearing aids in the world.
Hans Dement, whose wife experienced hearing loss, formed Oticon in 1904. Its slogan 'People First' continues to drive creativity at the company. It takes that philosophy into every research piece, every hearing aid model, and every function it creates.
Oticon continues to innovate, as can be seen with the company's BrainHearing technology. Brain hearing aims to answer the question of hearing in noise by increasing the signal-to-noise ratio. Oticon recently launched the Opn S, which was intended to give people with hearing loss a more personalized listening experience.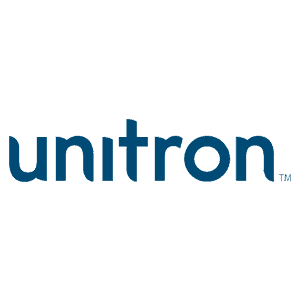 Unitron
Unitron is a global organization that works closely with health practitioners and experts to provide its clients with the best hearing experience. In operation since 1964, it has recently become one of several hearing aids manufacturers under the umbrella organization of the Sonova Group.
The company, located in Canada's 'Silicon Valley' in the Kitchener-Waterloo area of Ontario, Canada, is rightly proud of its products, combining a natural sound experience with excellent performance in noisy conditions.
For its efforts, Unitron has received several awards for product design, including a Red Dot award for the Moxi Now, the smallest ever RIC hearing aid.
Unitron is continuing to evolve its technology with a renewed emphasis on fitting software and the patient experience to improve consumer satisfaction with hearing aids.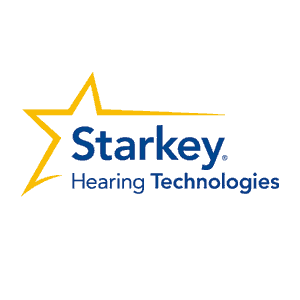 Starkey
Starkey is a multinational company based in Minnesota, USA. The American legacy remained a vital component of its brand, even as it expanded into a global business that employs thousands of employees and works in 100 markets worldwide. 
The firm has a history of offering hearing technology to some of the highest-profile Americans around, including the U.S. Presidents Bill Clinton and Ronald Reagan.
Another pillar of Starkey's personality was a commitment to philanthropy, helping people cope with hearing loss worldwide. Since its founding in 1984, the Starkey Hearing Foundation has provided more than one million hearing aids to people in need worldwide.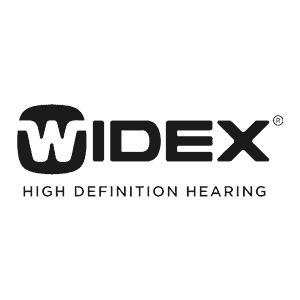 Widex
Established in Denmark in 1956, Widex is a family-owned company. Today it is one of the leading manufacturers of hearing aids in the world. Widex began as a small family-owned business with the Topholm and Westermann families, and today it is still owned by relatives of the founders. 
Widex launched the first 100 percent digital in-the-ear hearing aid in 1995. In 2012, Widex won the European Innovation Award for its contributions to hearing aid technology. In 2018 Widex was the first to produce hearing aids that used artificial intelligence and machine learning technology.
---
---
These are only a few examples of the thousands of features available on hearing aids. If you are interested in learning more about types of hearing aids or features that may be perfect for you, our team at HEARtoday will be happy to oblige!